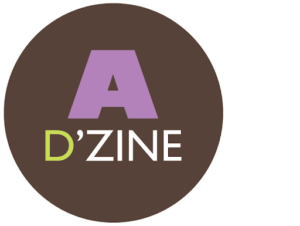 A D'Zine is the home for one-of-a-kind, handcrafted jewelry made from new, vintage, and global materials.
Created in 2017 by Melissa Panszi Riebe, A D'Zine is named after her sons Aiden and Devin. People from all around the world to your local community can be seen wearing A D'Zine jewelry. The hope is that those wearing this jewelry are creating meaningful memories, from everyday to special ones.
Prior to becoming a maker and small business owner, she was (and still is licensed) a Licensed Clinical Social Worker. She has carried over the values of her practice to her business, giving back, community, and everyone has a story to tell.
A portion of every purchase goes back to a monthly featured nonprofit.
Recently, Melissa has been producing and curating pop up markets around Westchester County. Most recently, a month long store inside the historic New Rochelle train station.
A D'Zine, Founder/Maker
adzineny.com
Instagram: @adzineny
Facebook: @adzineny
212-287-5687
145 Palisade St, #200
Dobbs Ferry, NY 10522