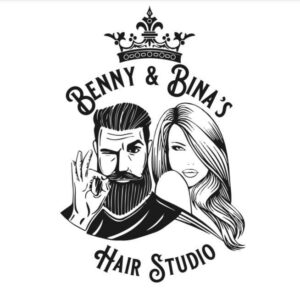 Welcome to Benny & Bina's Hair Studio Barber Shop / Hair Salon.
Here at Benny & Bina's, we are a family-operated business. Benny, his wife Bina, and their son Q are here for all your hair and beard needs, specializing in all types of up-to-date and classic European haircuts & hot towel shaves for men/young boys. For the ladies and their daughters, whether it be for special occasions, weddings, proms, or just maintaining color, balayage highlights, hair treatments, etc., Bina is a master colorist and stylist.
While you wait for your color to take or for your children's haircuts, we offer complementary espresso, cappuccino, wine, beer, Bourbon/Whiskey, and for the kids, juice boxes, Gatorade, and water.
Please call and make appointments (required). Thank you, and we hope to see you soon.
100 Main Street, Dobbs Ferry
914-810-7625