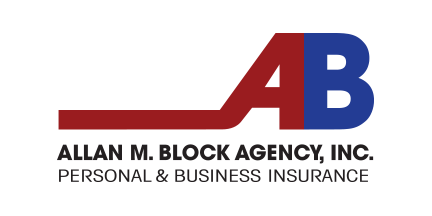 The Allan Block Insurance Agency in Tarrytown, NY was founded in 1959 by Allan M. Block. Through perseverance, long hours, and a dedication to providing his customers with expertise and personalized service, Allan quickly grew his agency within the county and beyond.
It was Allan's commitment to excellence that set the standard for all of his employees, especially JoAnne Murray and Edward Schultz, who both joined the firm in the early 1970's. After Allan's passing in the 1980's, and his wife's in the 1990's, JoAnne and Ed took the reigns of running the agency. With JoAnne heading up the Personal Lines division and Ed running Commercial Lines, Allan Block Insurance continued to grow. After more than two decades of partnership, Ed retired in 2017 and JoAnne became president of the company, supported by Margaret Black as VP of Operations, Neil Bush as VP of Personal Lines, and Laura Murray-Faggella as VP of Commercial Lines.
Our company has gone through many changes over the years, but one thing remains the same. We continue to be "The Professional Agency with the Personal Touch," prioritizing customer service and advanced knowledge in order to serve our clients to the best of our abilities. We are licensed in 24 states, and represent many top carriers in the country. We continue to update our technology and policy offerings to stay ahead of the curve in a constantly changing market. We take the time to listen to your needs and concerns so we can put together insurance coverage that's just right for you.
Allan Block Insurance is located in the Village of Tarrytown in Westchester County, which is a key business district of New York. Our management and employees alike are active members of the community, many of whom serve on non-profit boards and volunteer for local organizations. We believe it is our responsibility to bolster the success of this community that has given our agency the opportunity to thrive.
In our 60 years of operation we have been recognized as experts in our field, as evidenced by the numerous awards that we have received over the years. Most recently, Allan Block Insurance was awarded Best of Westchester's "Best Insurance Agency" in 2018, and 914INC's "Best of Business Insurance" in 2019. Company President JoAnne Murray was also honored as one of Insurance Business Magazine's Elite Women in 2019.
Whether you're an established high net worth business owner or a first-time homeowner just starting out, we are happy to work with you to find personalized coverage that meets your needs. We hope that our high quality of service will inspire you to become one of our many lifelong clients.
24 South Broadway, Tarrytown, NY 10591
allanblockinsurance.com
[email protected]
914-631-4353