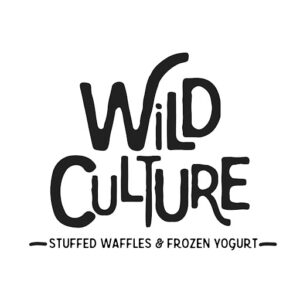 Wild Culture is the brainchild of husband and wife team Gaby Montiel and Miguel LaCruz, who joined forces to bring together the magic of natural sourdough fermentation with a wide range of sweet and savory waffles. Their signature sourdough waffle is crispy yet fluffy and airy, making it the perfect vessel for fillings, like chocolate custard, seasonal jams, lemon curd, cream cheese, and many specials. Following a philosophy of no-compromise between healthy and delicious.
Why so wild? The long fermentation, full of nature's goodness, produces a beautiful flavor
and breaks down the gluten protein so it can release all its nutrients, making baked goods easy to digest, nutritious, and wildly alive.
Wild Culture proves that being healthy doesn't need to be boring. For us, creativity and innovation is at the core of everything we do, and we want to inspire families to embrace the joy
and creativity inherent in baking and eating delicious foods. It is our mission to inspire people to think differently about what's possible, and embrace the feeling of wildness and joy that comes from creating unexpected things.
wildcultureny.com
[email protected]
914-274-8159
579 Warburton Ave. # 5
Hastings On Hudson, NY 10706