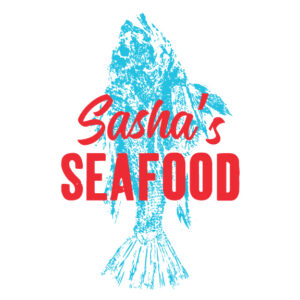 Sasha grew up in a third-generation fishmonger's home in NYC. Her stepdad, David Samuels, brought—and still brings—home the day's best from the market to cook and eat as a family before returning to Fulton Fish Market at midnight to work. Add grandmothers on both sides (Israeli, French) who were gifted at feeding their families and she was destined to harbor a love of home cooking and a passion for the only freshest seafood. With sustainability as a longtime driving force in her work and life, she wanted to help bring responsible seafood to my area.
Sasha started Sasha's Seafood for two reasons: to offer access to the best seafood, usually reserved for restaurants, to her community; and to make at-home seafood eating more fun and approachable.
You can find us at:
TaSH Farmers Market
Piermont Farmers Market (starting in May 2023)
Riverdale Farmers Market
Popups throughout the Rivertowns (like Bloomy and JCC).