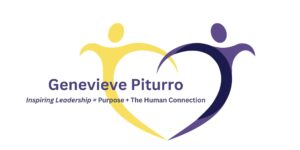 Inspiring Leadership = Purpose + The Human Connection
Genevieve Piturro is a bestselling & 5x award-winning author, inspirational Tedx speaker, and founder of the national organization, Pajama Program. She was a marketing VP in New York City when a sudden inner voice challenged her path. She found her true purpose when a simple question from a six-year-old girl in an emergency shelter changed everything. In 2001, she jumped off the corporate ladder and founded Pajama Program. Her book, Purpose, Passion and Pajamas: How to Transform Your Life, Embrace the Human Connection and Lead with Meaning, shares the life and leadership lessons she learned on her journey. She inspires individuals, groups, and companies to lead with purpose and the human connection to achieve extraordinary success. She created the Purpose ACER business training program to help leaders create a shared culture by aligning the goals of the company and management with the goals of its employees. 
Genevieve has been interviewed on OPRAH, TODAY, GMA, The Early Show, CNN, Fox & Friends, and in O Magazine, Forbes, The Wall Street Journal, and Parenting Magazine among others.  Genevieve rang the Nasdaq Stock Market Opening Bell in 2016.  
genevievepiturro.com
646-522-6836,  [email protected]
Irvington, N.Y.